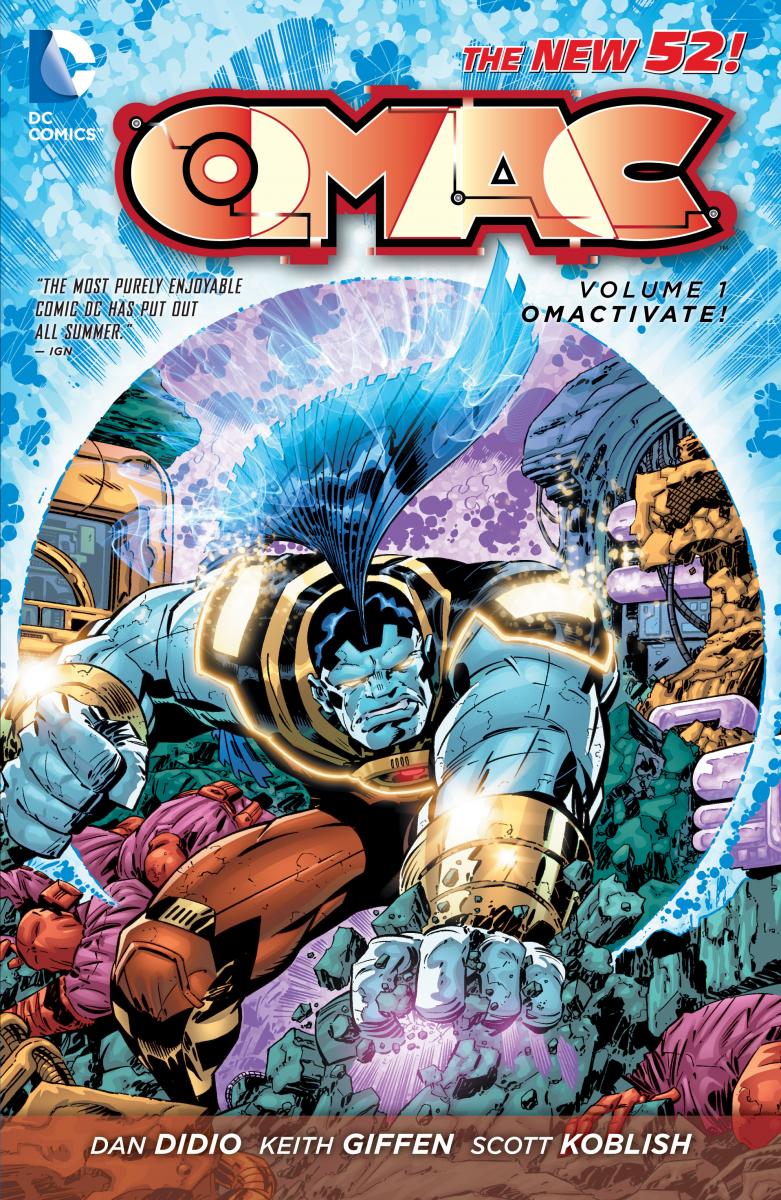 O.M.A.C. (standing for One Man Army Corps) was created by Jack Kirby in 1974 for DC Comics. The premise was basically a futuristic Captain America super soldier with Shazam-like qualities. Buddy Blank had a program implanted in him that when activated by the Brother Eye satellite turns him into OMAC. In 2005, OMAC was re-imagined for the Infinite Crisis story line. OMACs were people infected with a nano-virus that terrorized the Earth.
In the New 52, OMAC hails back to Kirby's original creation. Kevin Kho replaces Buddy Blank in this version. Brother Eye commands him to recruit Amazing Man and others for its own gain. Also, Brother Eye alludes to unfinished business with Maxwell Lord.
The look and feel of the comic is very 70s Kirby style, which is good to pay homage to, but makes it seem very dated for this modern reboot. The story really isn't that compelling and it's pretty bland. I was actually surprised that OMAC made it into the first wave of the New 52. I give them credit for trying though. This was one of the earliest cancelled New 52 series. It only reached 8 issues, which are all included in this volume. Hopefully, OMAC will be given his due (and his proper ending) in the future of the New 52.
O.M.A.C. Vol. 1: Omactivate! gets a 4 out of 10 Brother Eyes!