Tomorrow marks the annual "Nerd Christmas," known as Free Comic Book Day. Comic shops around the world open their doors with heaps of free comics to show appreciation for their customers and to introduce new readers to comics.
Started in 2002, Free Comic Book Day has grown into a crazy, and successful venture! In past years, Heroclix, Green Lantern Rings, key chains, and posters have been given away for free as well. Local comic shops often have drawings and contests making Free Comic Book Day, an all day affair.
What comics can you be expecting to snag for free tomorrow? Let me break down a few of the titles available.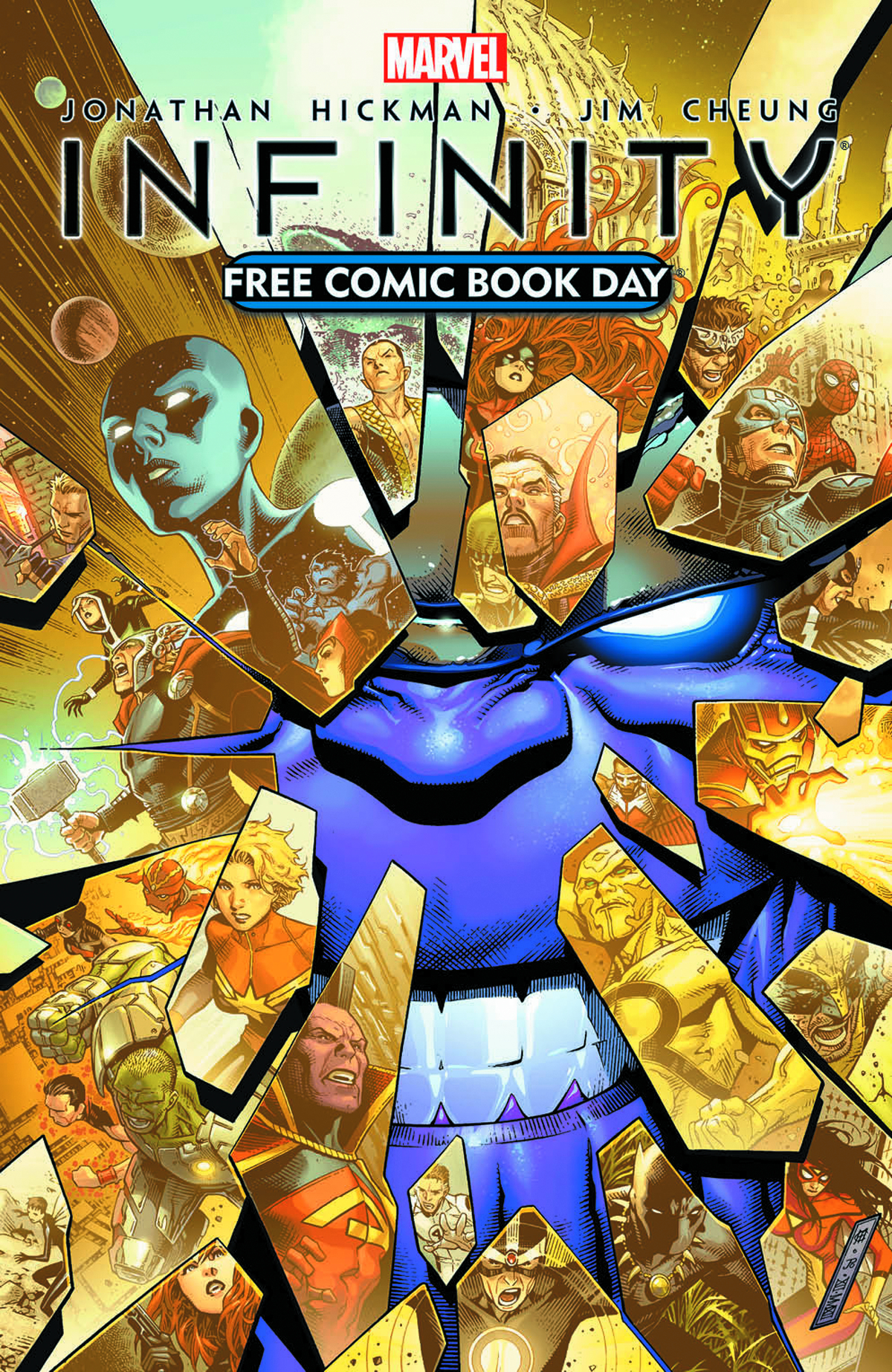 Inifinity
- This is a short lead-up into Marvel's next big comic crossover event this August. The Avengers have traveled across the universe to aid Nova and the Guardians of the Galaxy in their fight against the Builders. Meanwhile, Thanos has come to attack Earth and it's up to the New Avengers to stop him.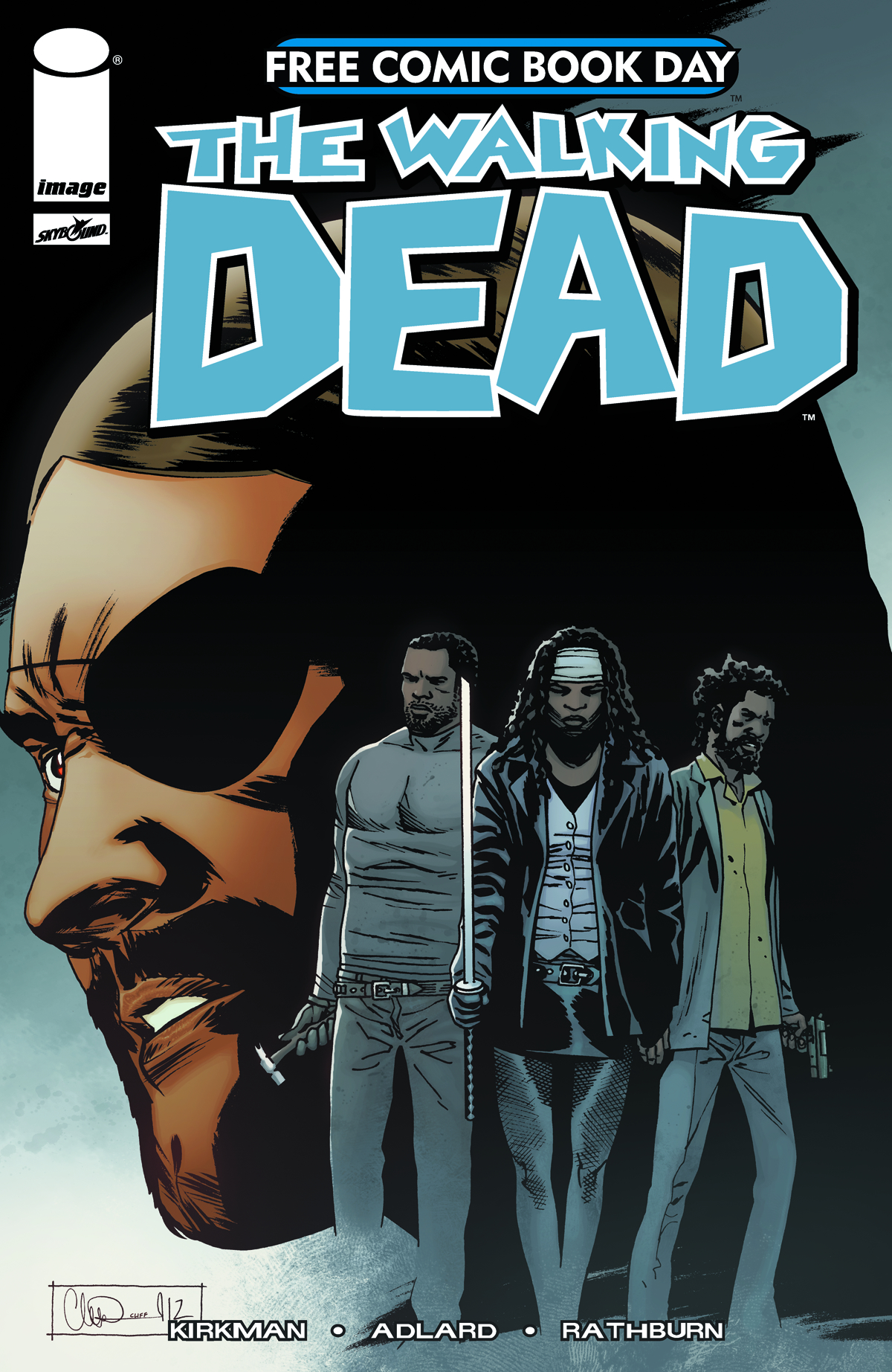 The Walking Dead
- The hit comic turned hit AMC TV series offers an exclusive look at both Michonne and the Governor's origins.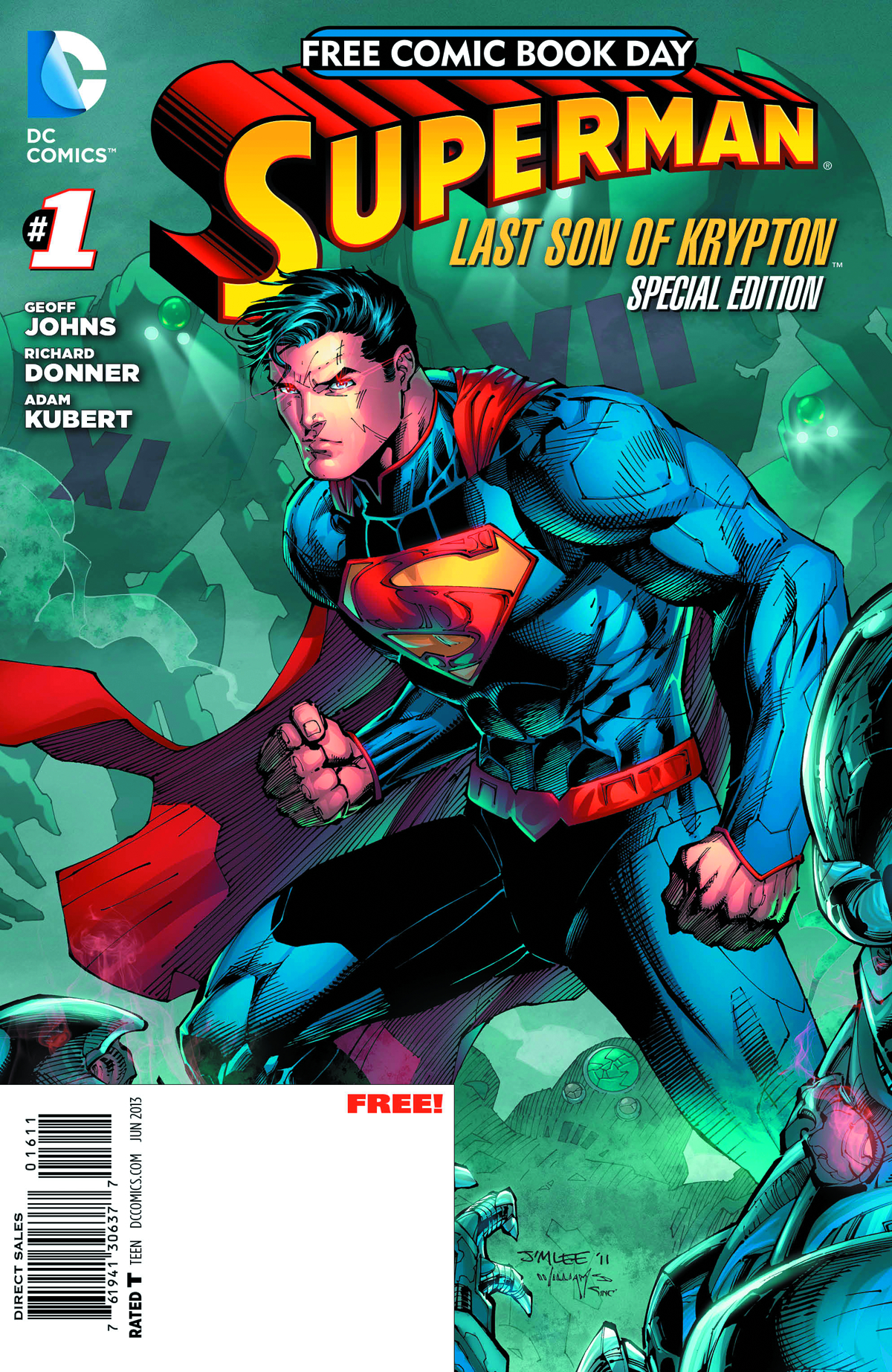 Superman: Special Edition
- Gear up for this summer's
Man of Steel
by reading an excerpt from Geoff Johns and Richard Donner's 2008-2009 storyline
Superman: The Last Son of Krypton.
Also, there is a sneak peek at Scott Snyder and Jim Lee's anticipated
Superman: Unchained.
For those of you with kids, there are some great comics available!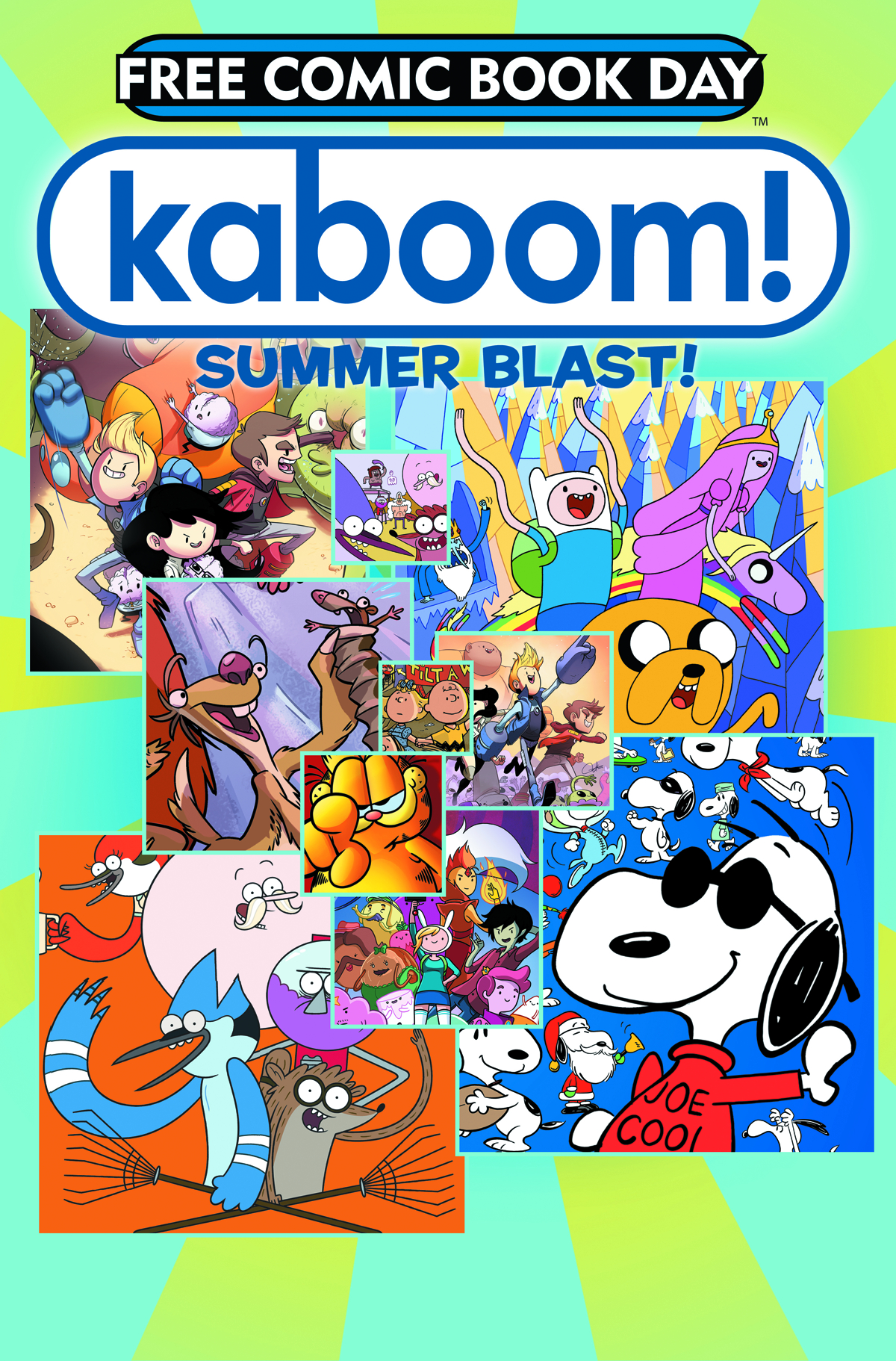 Kaboom! Summer Blast
- Featuring excerpts from
Adventure Time
,
Regular Show
,
Ice Age
,
Bravest Warriors
, and
Peanuts
.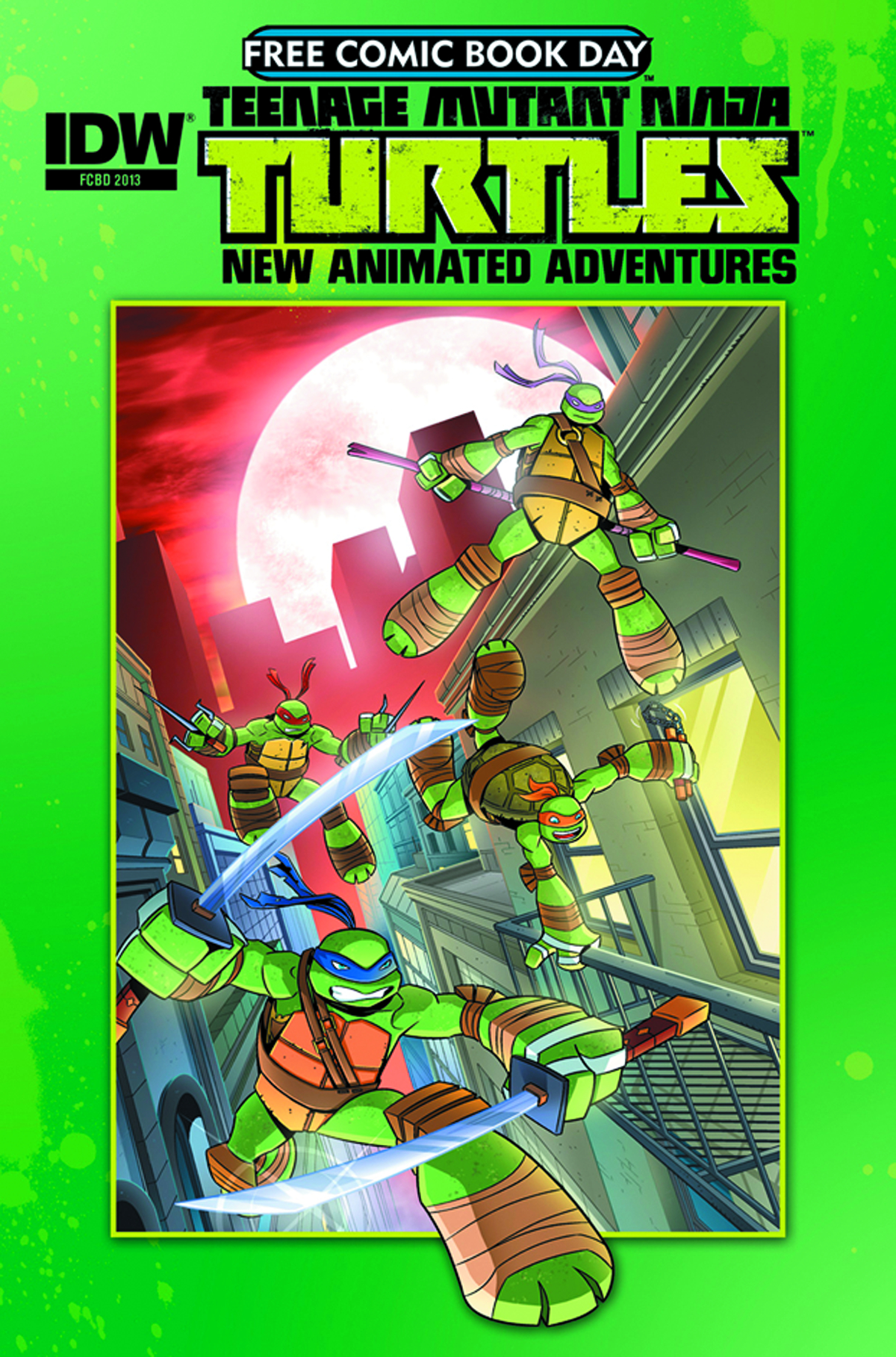 Teenage Mutant Ninja Turtles: New Animated Adventures -
Join Leo, Raph, Donny, and Mikey as they fight the Kraang and Foot Clan in this comic based on the new Nickelodeon show.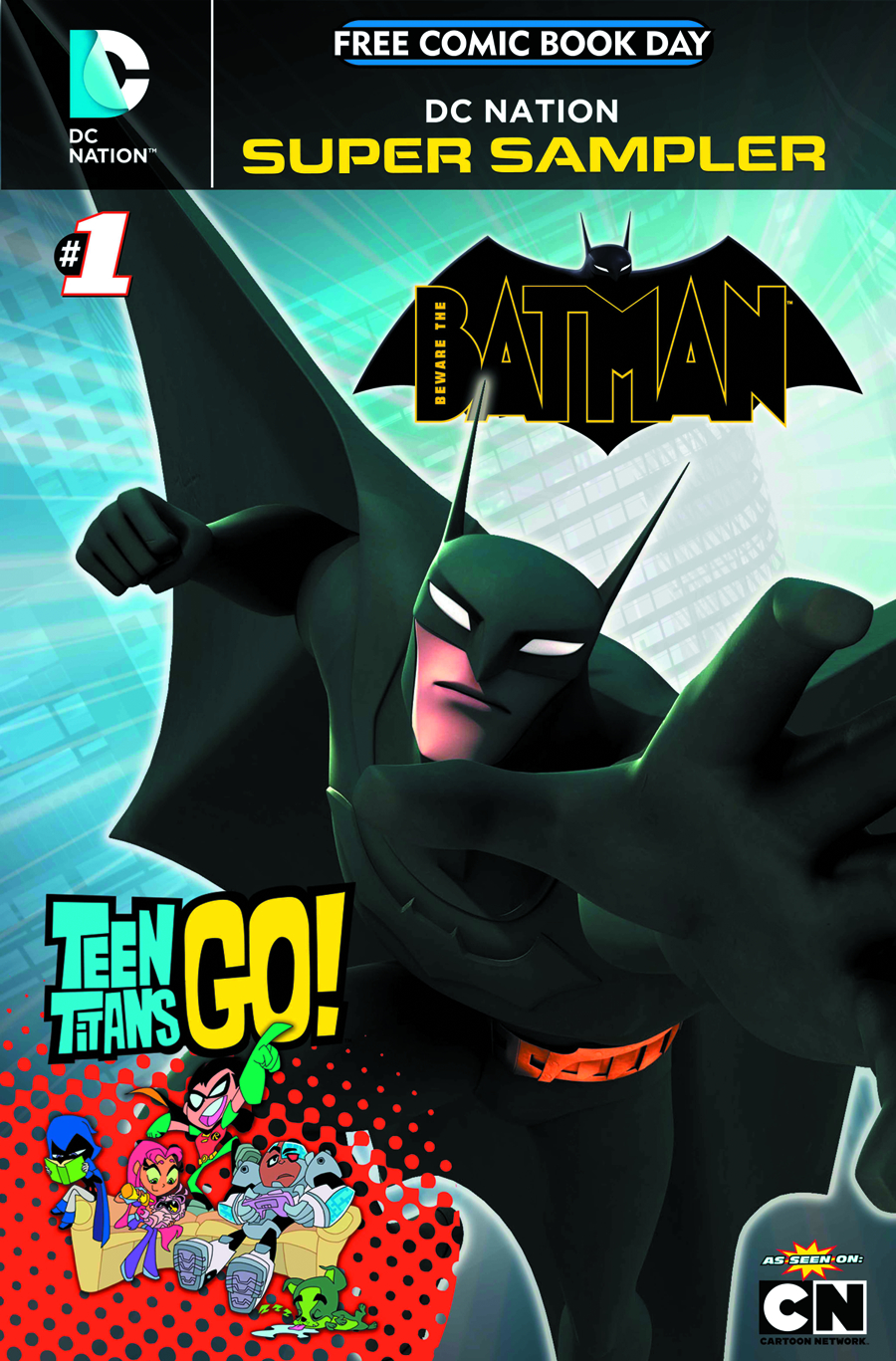 DC Nation Super Sampler #1
- Check out the comics and games featured in this preview for the upcoming DC Nation shows,
Teen Titans Go!
and
Beware the Batman.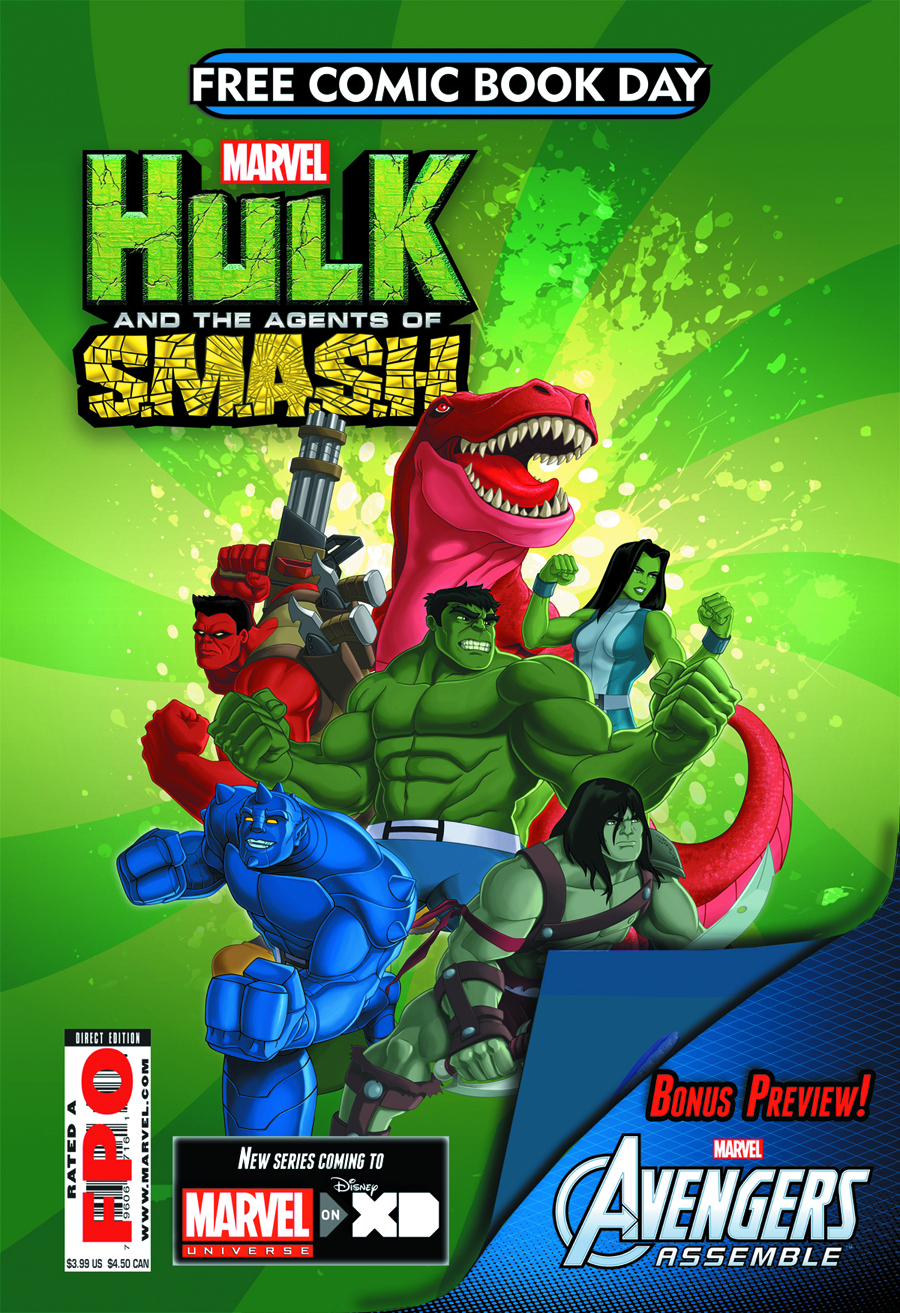 Avengers Assemble/Hulk and the Agents of S.M.A.S.H. #1
- The forthcoming Marvel cartoons get sneak previews in this comic!
Looking for these and other awesome titles (includeing
The Tick
and
Judge Dredd
) on Free Comic Book Day at your local Comic shop!
MAY THE FOURTH BE WITH YOU... ON FREE COMIC BOOK DAY!