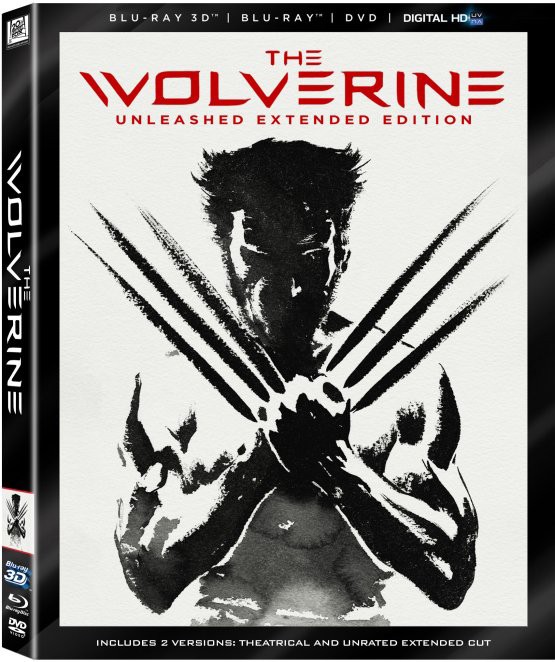 Wolverine - Unleashed Extended Edition is available on Dec. 3rd!
Click RAWR to read more!
The sixth installment of the long running X-Men series, The Wolverine hit theaters in July. Directed by James Mangold ( Walk the Line, 3:10 to Yuma), this stripped down film is leaps and bounds above the over the top, mutant heavy X-Men Origins: Wolverine. The Wolverine delves into a more personal story of Logan wanting to be left alone, only to be sought out and dragged to Japan to see a dying man he once saved. Taken from the popular "Japan Saga," by Chris Clairmont, this story is set after the events of 2006's X-Men: The Last Stand.
Mangold stressed that he wanted his version to seem real, which explains why he redesigned the claws and Logan's shorter haircut. It actually feels like a Wolverine movie and the smaller story scope seems to work very well. "The entire world isn't in danger... just [Logan's]," Mangold said.
The Wolverine - Unleashed Extended Edition comes out on Dec. 3rd! I got to see a screening of it and it is awesome! Definitely worthy of an R rating with all of the blood, violence, and Logan's sailor talk! This edition really makes me feel like I'm watching a Wolverine comic.
There are a ton of bonus features on this edition including commentaries, a documentary, and an alternate ending to the film.
Be sure to pick up The Wolverine - Unleashed Extended Edition when it drops on Dec. 3rd!